 Building thriving communities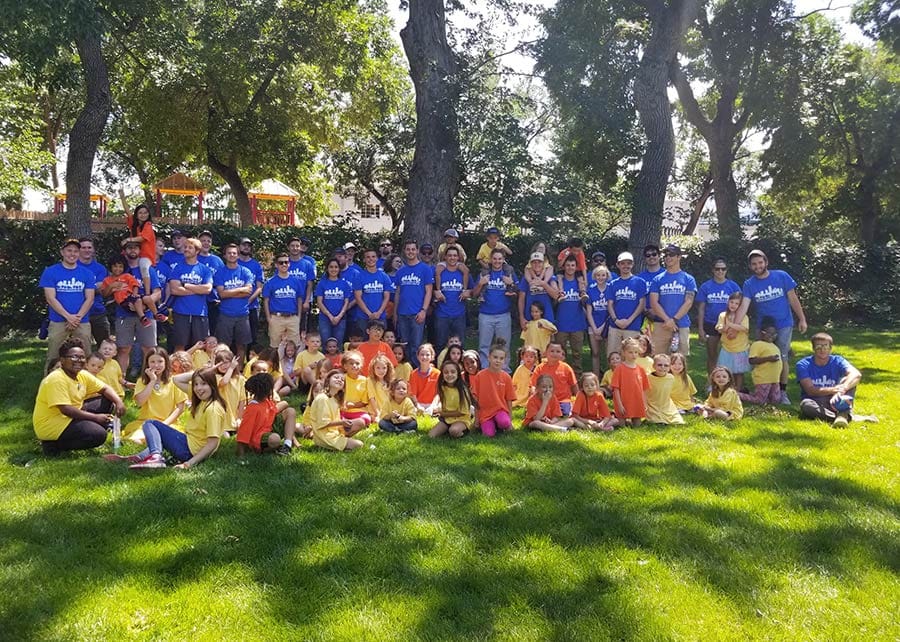 "The GE Johnson Foundation is our way of leaving a lasting impact and really investing in areas we think are important in our community."
- Jim Johnson
We believe in building more than new infrastructures in cities like Colorado Springs, Denver, and beyond. The GE Johnson Foundation was established to engage the hearts of these communities through focused, purposeful philanthropic giving—investing both time and resources into where we live and work. 
We have found these focus areas to have the greatest impact in supporting healthy, vibrant communities and building lasting relationships. 
When each person has access to quality education, we all thrive—now and into the future of our communities. 
We know just how critical our hospitals, support staff and nonprofits are to the health and wellness of our communities. 
At the GE Johnson Foundation, part of building community is fostering camaraderie and teamwork—both on and off the field. 
The vibrancy of and access to local arts and culture play a vital role in engaging a thriving community.  
We support the stewardship of our outdoor spaces, public lands and parks—encouraging our communities to protect the land we all love. 
A thriving downtown, growing, small businesses and involved and invested community members improve our region's quality of life. 
Jenny had the pleasure of working closely with Jim Johnson and GE Johnson Construction Company throughout her entire career. As Development Director at the Colorado Springs Fine Arts Center, Jenny learned first hand the expertise and care that GE Johnson took in expanding an art deco masterpiece into a modern arts center. And at Children's Hospital Colorado, Colorado Springs, she was humbled daily by the compassion and personal investment that each and every GE Johnson employee had for the hospital's mission and patients. Jenny feels that it is a true honor to work for the GE Johnson Foundation and help to ensure the company's legacy of impacting communities.  She also serves as a philanthropic advisor to both the John and Margot Lane Foundation and the Bloom Foundation. As a volunteer, she is a trustee of the Nutrition Camp Foundation, and previously served as board chair of both the Pikes Peak Therapeutic Riding Center and the Cultural Office of the Pikes Peak Region.
With a desire to address systems and expand opportunity in Colorado Springs, Tony joined the John and Margot Lane Foundation in 2015 as the staff leader and, shortly thereafter, became the President and CEO of the Bloom Foundation. Today, he serves as the CEO of the Lane Foundation. Tony currently sits on the Board of Trustees for Colorado College, and holds the positions of Board Chair for the Pikes Peak Community Foundation and Vice Chair for the Downtown Development Authority board. He sits on both the Sachs Foundation and John and Margot Lane Foundation boards. 
In an effort to find organizations and missions that truly align with the GE Johnson Foundation, we do not currently accept unsolicited applications. If you have a project or effort that you believe is a good fit, please reach out to our team directly.
For additional information, please contact Jenny Stafford, Director of the GE Johnson Foundation.