Children's Hospital Colorado - Colorado Springs
When GE Johnson started working on Children's Hospital Colorado in 2016, the team wanted to bring a special message to everyone who entered the gate at the project site's perimeter fencing: you are building this hospital for amazing kids.
"We all came up with the idea of 'how about we have these ambassadors come out and talk to the workers so that they understand what these kids go through,'" explains Construction Manager Scott Bonner. The project team coordinated with Children's Hospital Colorado Foundation to identify current and former patients of Children's Hospital Colorado who had accessed services at the Denver campus and could participate in the Kid of the Quarter (KOTQ) program.
Each Kid of the Quarter was "sponsored" by a different partner on the project team and made multiple visits to the site for tours so they could learn about safety and construction and see progress. They shared their inspiring stories of overcoming medical challenges with the project team, often stirring emotions and motivating our workers. Each kid left their mark by signing structural beams, door frames, conduit pipes, as well as placed tiles, bent conduit, pulled wire, and brazed pipe, among others. The Kid of the Quarter visits made an even deeper, indelible mark on the project team, reminding the team that their dedication to excellence on this project will provide life-saving treatment to children for many years to come, leading back to the team motto of Many Hands, One Heart.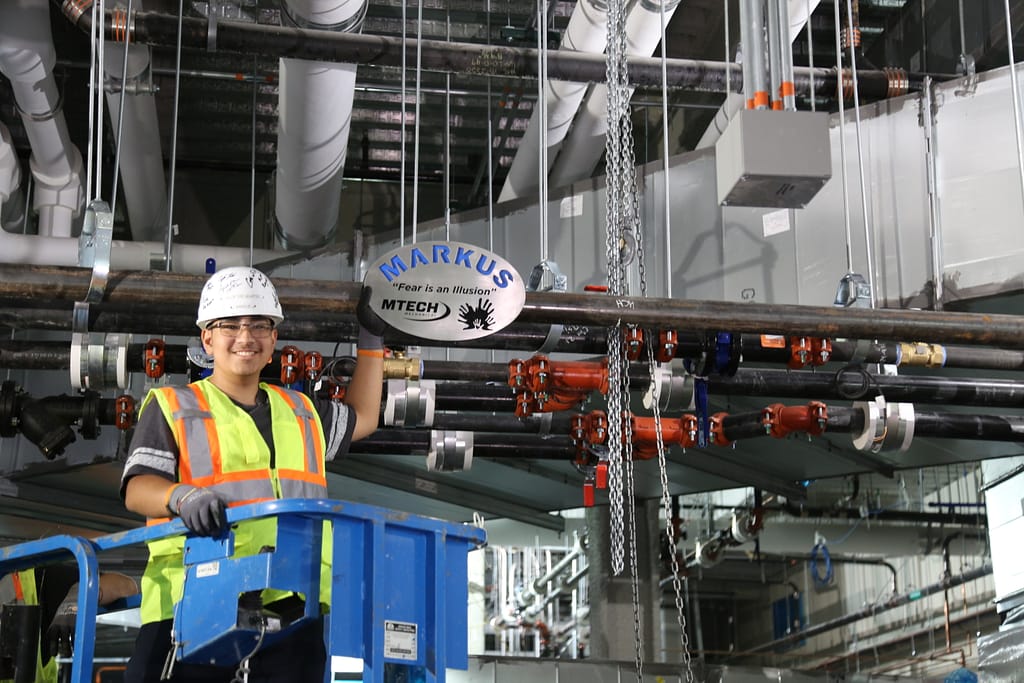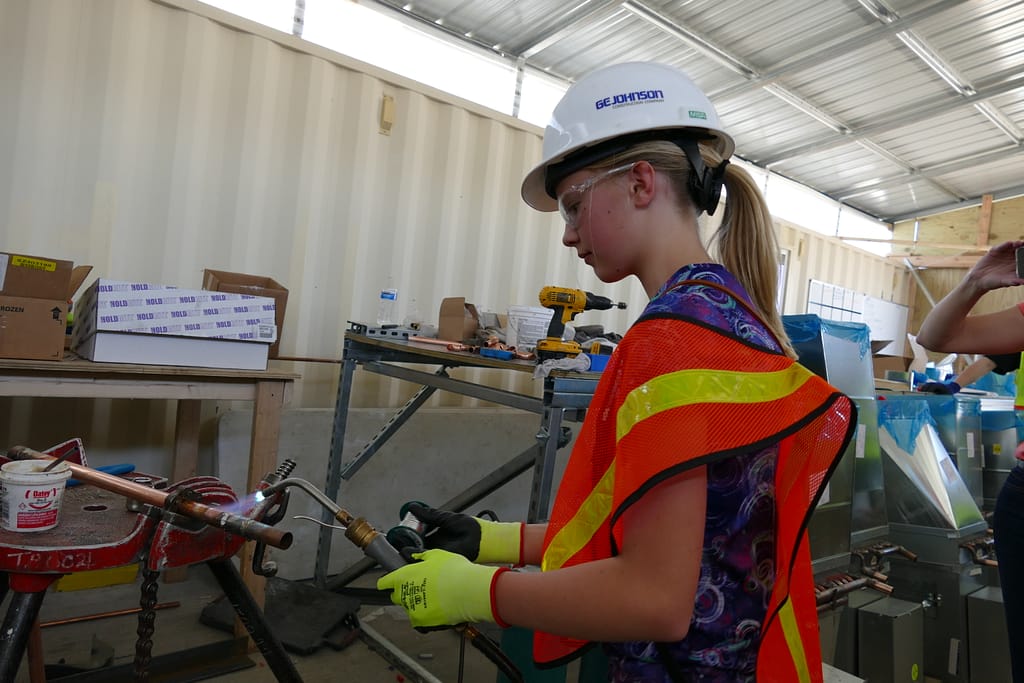 The Mission
The new hospital is the first dedicated pediatric hospital in Southern Colorado and is a large step forward for children's health and wellness in the region. As a result of the kids who visited the site as part of the Kid of the Quarter program, the collective effort of everyone who worked on building the hospital was geared toward delivering a healing environment that benefits future patients.
"We've been able to take that spirit and that mission of Children's [Hospital Colorado] and put it right into the hands of the folks that are building it," explained Bonner.
Many Hands, One Heart
In total, there were seven Kids of the Quarter – each with a standing invitation to visit the site and the team for the duration of the project. The success of the program was overwhelming both for GE Johnson employees, Children's Hospital Colorado, the patients and their families.
The KOTQ program's success can be measured by the dedication of the project team to complete the project on time, with the utmost in quality, and with no lost-time injuries and more than 500 days without a recordable injury. This is a huge accomplishment, with more than 1,700 different workers on the site over the project's duration.