Building Careers. Creating Culture.
Every day, we create great environments for people – including our own
Employment Scam Alert
Please be aware of fake job postings and job offers that appear to be from GE Johnson but are actually an impersonator. GE Johnson does not make offers of employment without completing a thorough hiring process that includes a phone screening and face-to-face interviews, either via a video conference or in person. We never request any type of payment from our candidates, nor do we send any type of payment before the hiring process is completed. If you have received an offer of employment and you have not participated in a face-to-face interview with us, the correspondence you received is fraudulent and should be disregarded.
Culture is more than a word. It's a way of life.
At GE Johnson, we believe in hard work, giving our all to our community, and having fun! 
Our employees are leaders, technical experts, and great teammates that solve problems and help others. Here, your career grows with hands-on training, real-life experience, and advancement to the next challenge.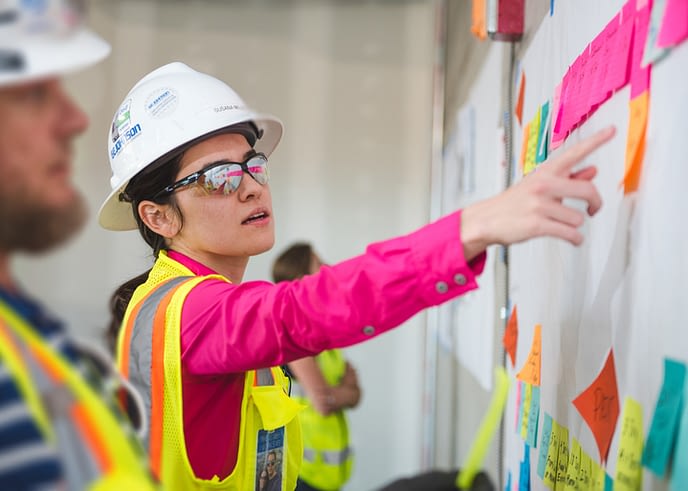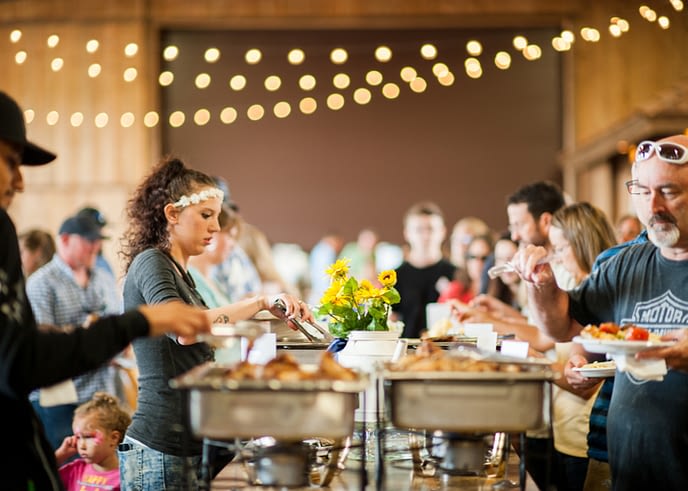 "My favorite project is absolutely the West Stadium at Kansas State University – we overcame a tight schedule and it was complex. I also enjoyed the team that was on the project. Now, when I catch a K-State football game on TV, I see a beautiful project that I was part of and my kiddos get to see the project and share in my joy."
Our employees want to be here and they want to be involved
The way we see it, each employee makes a difference
Whether gathering cloud scans for the United States Olympic Museum, delivering food to community members in need, involving nurses in each step of building a hospital, or bringing outdoor classrooms to local students, every employee plays a part and is responsible.
When you work with us, you get to focus on:
Benefits centered around being a whole person
We focus on comprehensive benefits that build happy, healthy people that are fulfilled at every level including medical, dental, 401k, and generous time off.
Tuition reimbursement 
Take your education to the next level! We offer tuition reimbursement so you can continue your education while at GE Johnson.
Financial wellness programs
You work too hard to have all of your money disappear. Our voluntary program helps you learn where your money goes so you can save and enjoy it!
Apprenticeship programs
Grow your career in carpentry with our apprenticeship program so you can always work on exciting projects.
Internships
Explore your career options with us! We get you in the trenches so you really know what life in your field is like. 
Company events
We celebrate hard work with our families with an annual picnic, among other events.
Boots
We'll help you keep your feet happy, healthy, and safe during your work day.
Featured openings at GE Johnson
Lead field activities and multiple Superintendents on multiple projects or to lead a single project with extraordinary size, complexity, delivery requirements, or construction value.
Location: Denver
Senior Business Development Manager
Responsible for developing business with targeted new clients and maintain existing client relationships leading to new company revenue.
Location: Denver
Lead the overall planning, direction, completion, and financial outcome of assigned projects. 
Location: Colorado Springs
College students, we're keeping our eyes on you
We offer an exciting and comprehensive internship experience – where you do real work and your bosses get their own coffee. 
Recruited on an annual basis, our interns are flexible, down to earth, and ready for anything!
Investing in the Community - Intern Service Day
Working as an intern at GE Johnson is more than learning the skills and competencies necessary to thrive in the construction industry. We also expose them to our philanthropy and community endeavors to fully immerse them in our culture of giving back. But it's not just the interns who benefit from this; it's the community.
We had more than 30 interns in summer 2018, ranging from project engineers, accounting, and information technology. Of all the activities the interns participated in, our Intern Service Day was the one they commended the most. It began with a cleanup of Monument Creek and a tour of Downtown Colorado Springs' installations and artwork, but it was the time spent with the children of Early Connections that was the most gratifying.
Early Connections is Colorado Springs' first nonprofit daycare program. It serves families and children with limited financial means without sacrificing the quality care and education children need to succeed. The interns enjoyed lunch, ice cream, and outdoor games with the kids – neither the interns nor the kids could stop talking about the experience!
Impacting the present and future
Spending time with the children of Early Connections is more than a fun afternoon. It's the best way to make a tangible, lasting impact on a child's life. In a thank-you note from Early Connections, a staff member described how volunteering with children is the best way to show the value of community and stewardship.
"… Your generosity and enthusiasm has made an unforgettable impact on us," she goes on to say. "What may have felt like only three hours of your time is actually an unforgettable experience in a child's life."