Kansas State University Indoor Practice Facility
The facility will be located on the northeast side of Bill Snyder Family Stadium and is directly accessible to the Vanier Family Football Complex and the stadium, thus allowing enhanced convenience and year-long operational efficiency. 
The facility will provide recruiting and operational advantages with its full outdoor turf practice field and a 130-yard indoor turf practice field.
This hospital will contribute to the growth of Colorado Springs.
Centura Health St. Francis - Interquest Hospital
Colorado Spings, Colorado
The facility will house 72 beds to include 10 ICU beds, 10 specialty-sized operating rooms, a 14-bed emergency department, and imaging with computed tomography.
This 19-story mixed-use building includes 420 luxury apartment units and retail space in a post-tensioned, concrete frame tower.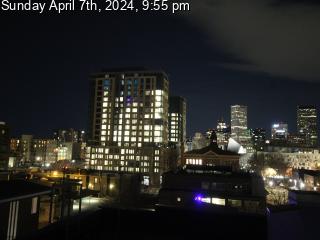 Evans West will offer a place for residents to live, work, and play, as the units are designed to incorporate distinct luxury amenities centered on a great location and community.
Our construction is built on culture
Our work is only good as our people. Meet the team who makes our projects successful.
Give us a call, we still pick up the phone
We understand that every project is unique – including yours. Let's talk about how GE Johnson can provide the right services for your project.