Colorado Springs, Colo. – Aug. 30, 2018 – GE Johnson Construction Company would like to announce the hiring of Chief Operating Officer Ryan Heeter and the promotion of Greg Morgan to preconstruction director.
Ryan Heeter, COO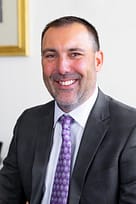 Ryan Heeter joins GE Johnson as chief operating officer, bringing more than 20 years of industry experience in various capacities including operations, business development, preconstruction, finance, legal and risk management, human resources and strategic planning across a broad spectrum of niches, including healthcare, higher education, renewable energy, and office, to name a few.
Most recently, Ryan was executive vice president of operations and a business unit leader in Northern California. He graduated from Oregon State University with a degree in construction engineering management and a minor in business administration. Ryan brings a passion for developing people, looking at innovative ways to serve the client, and experience with a variety of delivery models.
Greg Morgan, preconstruction director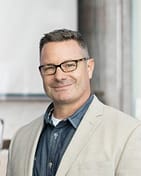 Greg Morgan was promoted to director of preconstruction. Greg has worked for GE Johnson for four years, most recently as senior preconstruction manager. Having spent more than 25 years in the construction industry, Greg has comprehensive preconstruction knowledge of high-profile, complex work that requires the utmost in value management and cost certainty. Greg's project experience includes work in education, residential, hospitality, office, healthcare, sports and recreation, cultural, and advanced technology niches.
###
About GE Johnson
For more than half a century, GE Johnson Construction Company has been dedicated to enriching our communities by leading and building projects with the best people and ideas. The company embraces the power of ingenuity and trusting relationships, and values integrity, safety, collaboration, and excellence. GE Johnson is headquartered in Colorado Springs, Colorado with offices in: Denver, Colorado; Vail, Colorado; Jackson, Wyoming; Casper, Wyoming; and Oklahoma City, Oklahoma.